About Neil & Debbie
---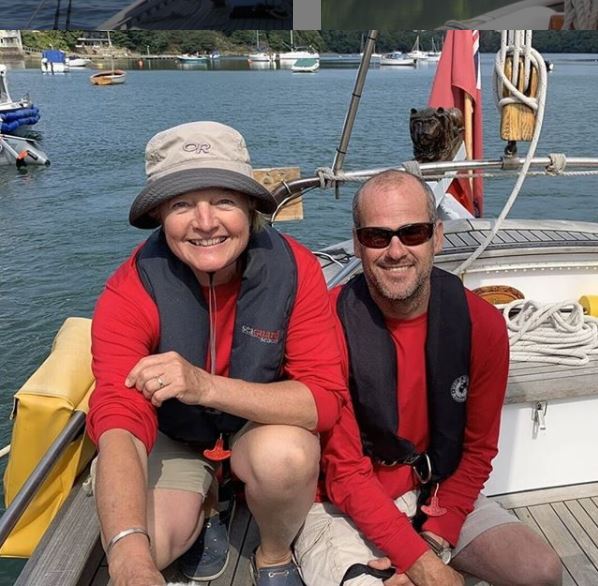 Neil and Debbie will always go out of their way to ensure every aspect of your time onboard is as good as it can be.
Over the last 20 years they have worked as professional crew on an envious variety of boats from historic to ultra modern. During that time they have sailed in the most beautiful locations including in Europe, the Caribbean and the USA.
When the time came to buy their own boat, they chose a sailing barge because their passion is traditional vessels, and the design is well known for comfortable and social sailing. They also wanted a versatile boat that was capable of sailing on inland waterways as well as being able to undertake more adventurous coastal voyages.
Neil is a qualified 'Yachtmaster Ocean' with over 50,000 sea miles. Back in 2000 he took a sabbatical, which resulted in swapping a career in IT for a life on the water. Debbie also holds a skippers license and has a wealth of experience in care and hospitality.
They met while working together onboard a historic (100 years old at the time) Thames sailing barge, and later got married in the middle of winter because they were too busy sailing in the summer!
They have made the River Fal their home. Their enthusiasm for sailing in this unique and beautiful area, and for sharing their experience and knowledge with others is obvious to all who meet them.